To the west of Koh Tao is White Rock, one of the most interesting dive sites in the Samui archipelago. White Rock is very close to Hin Pee Wee and the wreck HTMS Sattakut.
Dive Site Description:
White Rock is one of the largest dive sites at Koh Tao and has a large biodiversity. The dive site consists of two large rock formations with a coral garden in between. The actual "White Rock" is located northeast of the dive site.
What Can Be Seen Here:
Titan triggerfish, angelfish, blue spotted rays, banded sea snake, scribbled filefish, sea turtles
Rating / Depth:
Easy – Intermediate
5m – 22m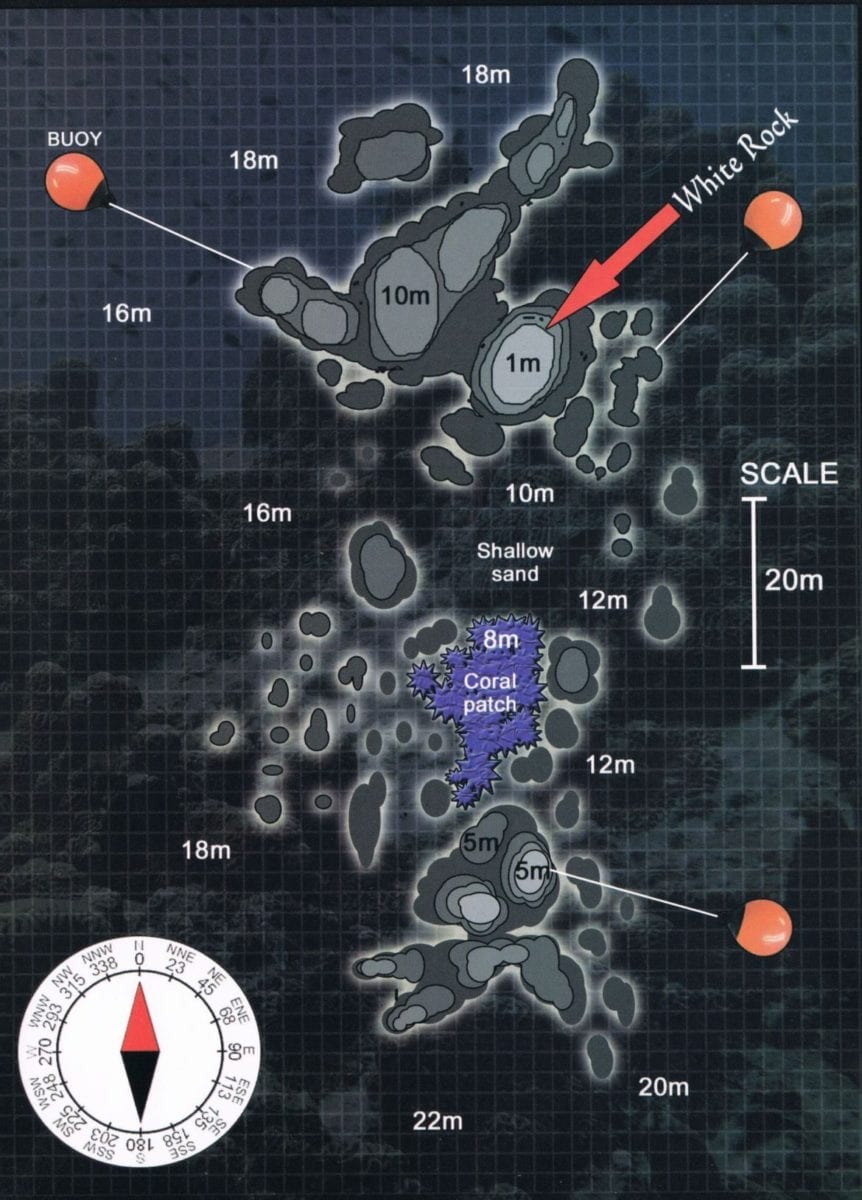 Did You booked Your day for diving already? If not – do it here now!